We are pleased to inform you of the online courses we offer for CEUs and SEMIs. Below is a link to the course list where you will find a description and syllabus for each courses. These courses are not timed (meaning you can work at your own pace). We encourage you to check this courses out! If you have any questions, please email us at southern.miss@s-resa.org or call us at 601.266.6777.
Never worry about CEUs or training for your teachers.


Our 30 hours courses (3 CEUs) are $45.00. CEUs are available through the following CEU providers.



CEU Partners (accepted by MDE):
- Hinds Community College (Raymond, MS)
- North Mississippi Education Consortium (Oxford, MS
Click the the image below for Professional Development opportunities through the MDE EdUpdate Newletter
Mississippi State University Extension is providing the following opportunities:

Earn your CEUs this summer!

Summer's a great time to earn those CEUs! If you have renewal in June, you still have time to earn your CEUs–earn them from us!

We offer two opportunities to earn your CEUs online: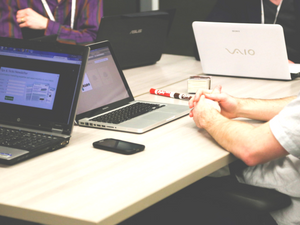 Ed2go Online Classes
In partnership with ed2go, we offer hundreds of 6-week online courses, each worth 2.4 CEUs! April featured courses are "Solving Classroom Discipline Problems II" and "Accounting Fundamentals II". Ed2go featured courses are discounted to only $99!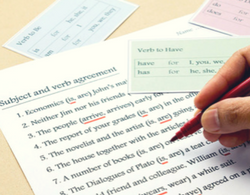 Online CEU Program
Strapped for time? We offer a variety of teacher professional development classes worth .5 CEUs each. These classes can be completed entirely online, at your convenience, in as little as 5 hours!
S-RESA is providing the following Professional Development:



Looking for quality professional development?

Thank you for visiting the MS RESAs website -- your one-stop-shop for quality professional development provided by the MS Department of Education and your local RESA.



To view all of the events across the state, select "All RESAs" at the bottom off the page; however, if you want to see the specific events in your area, click on your RESAs name. From there, select the options that best fit your needs under Workshops and/or Conferences at the top of the page.



Also, feel free to check out and subscribe to the Calendar feature, located at the top of the page, to see a closer glance at what's being provided month-by-month!



Visit http://sresa.msresaservices.com/ to learn more.
Mississippi Farm Bureau Ag in the Classroom



The Agriculture in the Classroom Workshops are intended to enhance knowledge in the curriculums of: Geography, Careers, Science and Technology, Nutrition and Health, Environmental Education, Business and Economics, Political Science, History, Mathematics, Language and Arts.


The objective of the workshop is to provide information to educate students and the general public as to the importance of agriculture.
Mississippi Farm Bureau Women will offer an educational, fun two days with workshops, resource materials, and hands-on classroom activities



Click HERE to learn more and get registration information on CEU's for the workshop.