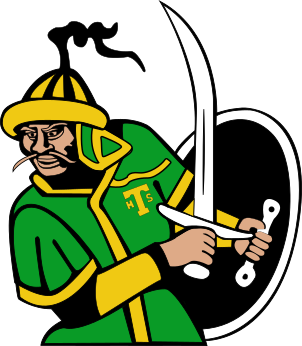 Taylorsville High School is looking for a Head Football Coach for the 2021-2022 school year. Anyone interested in applying for this position, please contact

Mike Moore

, Head Principal at

Taylorsville Attendance Center

. Must hold a certified teaching license for the state of Mississippi.
601-785-6942
Smith County Needs Assessment Survey
In order to more thoroughly understand the needs of students, families, and school staff, the Smith County School District is conducting a needs assessment of all four school sites, including Raleigh Elementary, Raleigh High School, Mize Attendance Center, and Taylorsville Attendance Center.
The intended use of the Needs Assessment finding is to:
Identify priority areas of need for students, families, and staff in our schools.

Inform the planning of Smith County School District strategies (programmatic and/or policy) to address these identified priority areas

Inform Smith County School District communication materials and talking points for different audiences—including students, families, school staff, funders, and community members—to share the Smith County School District programmatic rationale.
To proceed, simply click the Survey Button below and choose one of the four identifiers;
Faculty/staff member
Parent
Student
Community Member

Thank you.
Click below to take the 2020-2021 Needs Assessment Survey.
Due to the Covid-19 pandemic, Smith County Schools will not allow any Valentine's deliveries on campus.
Due to the high number of faculty members and students that have been exposed to COVID-19 at Taylorsville Attendance Center, the school will be closed till February 8th. Students are required to follow their regular schedule virtually. All sessions will be held live, and assignments will be placed in Google Classroom. Students that have an issue of internet access will be able to get packets from the school. Drive through lunches will be made available for pick-up from 10:30 am to 12:00 pm. All other Smith County schools will remain open. We apologize for the inconvenience this may cause, but we wish to keep our students and staff as safe as possible.
Cafeteria Subs Needed at All Schools
Contact Smith County Schools Office of Child Nutrition : (601) 782-4343
Posted: 01/25/2021
U.S. Department of Agriculture (USDA)
is extending flexibilities to allow free meals
to continue to be available to all children
throughout the entire 2020-2021
ATTENTION
A student MUST quarantine for 14 days if at least one of the following is true:
They've come in DIRECT contact with a confirmed positive case (per CDC guidelines)
They share a home address with a person(s) who tested positive for COVID-19
They tested positive for COVID-19
For any quarantining student to be marked present in attendance, the student must sign into and complete any and all tasks assigned by each classroom teacher.
---
The Smith County School District is working hard to make sure that schools are sanitized and safe for our students and staff.
Click Here for Distance Learning Meal Info
Face Masks REQUIRED at all SCSD Facilities
Appointment required to see Office Personnel at District Office.

Click Here for RFP Online Assessment and Instruction

Our purpose, our mission in the Smith County School District is to provide learning opportunities that will challenge and encourage our students to succeed and enable them to become productive and well-adjusted citizens in an ever-changing society. Recognizing that all students have worth, dignity, and individual needs and talents, we continually strive to adapt to the Smith County School District's education program to encompass a diverse student population.
The mission of our school district also includes instilling in each student those values and attitudes that would develop ethical character, love of country and worthy family membership. We also believe that we have a responsibility to foster good personal and community health by providing clean, comfortable, safe and attractive school facilities. We are charged with stressing the development of good personal health habits and providing nutritious and well-balanced food service. Finally, we believe that our mission is to adequately prepare students for a successful future in the world of work or additional formal education upon their graduation from our schools.
To obtain these purposes, this district has established these goals:
I. To help each child master the skills and obtain the competencies required to function in today's and tomorrow's society.
II. To promote good health and well-being of each student
III. To prepare each child for entry into college or the job market.