Full Time Maintenance Position Available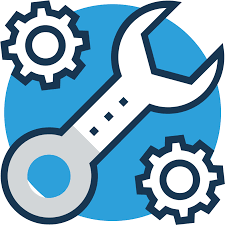 ---
Full Time Maintenance Position Available
The Smith County School District has the following position available:
Maintenance Worker
Job Summary: Maintenance Workers will perform general maintenance and repairs for assigned equipment and facilities including plumbing, electrical, basic carpentry, heating and cooling, grounds maintenance and other building systems.
Duties:
Performs general repairs that may include repairing drywall, painting, and repairing doors and other building fixtures such as sinks, toilets, heaters, A/C, etc.

Performs routine maintenance on building systems.

Cleans and assists with upkeep of the facilities.

Orders supplies and materials needed for repairs and maintenance.

Landscape and grounds maintenance.

Performs other related duties as assigned.
Qualifications: Experience in general maintenance, carpentry, plumbing, electrical, or HVAC – Required; HVAC Certified – Preferred
Benefits: Health, Life, Insurance, Retirement
Applications: Please visit the Superintendent's Office for an official application or go to www.smithcountyschools.net and look under district forms. For more information contact Robert Miles at 601-782-4296
Start Date: Immediately
Salary: District Scale
The Smith County School District does not discriminate on the basis of race, color, religion, sex, national origin, age or handicapping condition.
The Smith County School District is an equal opportunity employer.